Watch Video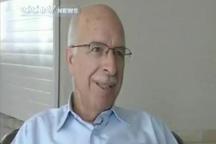 Play Video
Israeli and Palestinian leaders are caught in a deadlock on the issue of Israeli settlement construction. Experts are divided on the future of the talks when the construction freeze ends on Sunday.
It has been the forefront issue for weeks and now the decisive time has arrived: The deadline for Israel to continue or cancel a settlement building freeze.
If settlement construction resumes, Palestinian negotiators say peace talks with Israel are over. And Israel's government has failed to indicate they'll comply.
But one former delegate says he doubts there will be a collapse.
Dr. El-Jabari, Former Peace Talks Negotiator, said, "It will continue. We are in the Middle East and in the Middle East if you do not talk about it it does not exist."
Another negotiator says that a breakdown at that this point in time will be a missed opportunity. Because the prospect for making peace is very real but very limited.
Dr. Ron Pundak, Director-General, Peres Center for Peace, said, "Time is running against everybody who wants peace whether it's Israeli or the Palestinians, the international Arab national, Arab moderate etc. and all the rest are just looking and hoping that it will collapse. "
The leaders are caught in a deadlock.
If Prime Minister Netanyahu orders a continued freeze, his government coalition partners may topple him.
And if President Abbas agrees to continued building, he could be perceived as weak by constituencies who may opt for a tougher Hamas leadership.
Palestinian Resident, East Jerusalem, said, "Israeli people should do something to show to the world that they want peace and if they want peace they have to go out from Palestinian area from the settlement
Addressing the UN Assembly last week, U.S. President Obama urged Israel to keep the freeze in place, predicting a Palestinian state within a year IF peace efforts continue.
If the negotiations move forward, the future of existing settlements will be yet another future hurdle to overcome.
Israeli Resident, Jerusalem, said, "If it's a real peace, you don't clear out settlements. If it's peace, people can find a way to live one near the other"
Foremost on people's minds now is whether a collapse in talks and a continued housing spread will trigger a wave of violence. Israel's chief of staff says that won't happen because expectations for these talks are low and pessimism is high.
As one analyst put it, pessimism is the mother of desperation and the desperate have nothing to lose. Ultimately it's up to both leaders to either break this deadlock and continue on a forward path or walk away and attend to the fallout.
Editor:Zhang Pengfei |Source: CNTV.CN