Watch Video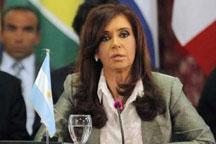 Play Video
South American Presidents have met for an emergency meeting in the Argentine capital, Buenos Aires to discuss the situation in Ecuador.
The country remains under a state of siege after a revolt on Thursday in which insurgents paralyzed the nation with airport shutdowns and highway blockades. An Argentinian delegation will travel to the capital Quito to show support to embattled Ecuadorean President Rafael Correa.
Cristina Fernandez, Argentine President, said, "The leader of Ecuador Rafael Correa was set free and he is OK. We had a telephone conversation and the situation in Ecuador is now under control."
Alan Garcia, Peruvian President, said, "As things stand, Peru and Colombia have blocked the borders in an economic and commercial way and we stopped any kind of assistance, cutting off the electric service until Correa takes back his democratic position."
By Friday, Quito's streets were quiet with the military in charge of public order. The tight security came after soldiers rescued the President from a hospital where he'd been surrounded by police who had physically harmed him earlier.
Correa and his ministers called the revolt an attempted coup, and not just a simple insurrection by angry security forces over a new law that would cut benefits for public servants. Ecuador's police chief, Freddy Martinez, has stepped down after failing to stop the rebellion.
Editor:Zhang Pengfei |Source: CNTV.CN