Watch Video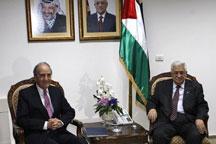 Play Video
US and European peace envoys have shuttled between Jerusalem and Ramallah in an effort to salvage peace talks facing a meltdown, because of a serious rupture over Israeli settlements.
US Middle East envoy George Mitchell was meeting Israeli and Palestinian leaders who are at loggerheads over the end of a temporary freeze on settlement construction by Israel. There is no evident sign so far of a compromise that would allow the month-old talks to move forward.
The US is pressing Israel's Prime Minister, Benjamin Netanyahu, to extend the settlement freeze, which expired this week 10 months after it went into effect.
Israeli media have reported that American mediators offered Netanyahu a package of far-reaching incentives in return for agreeing to a 60-day extension, including new weaponry and support for Israeli security measures.
The European Union's top diplomat, Catherine Ashton, also met Netanyahu in an attempt to bridge the gaps between the two sides.
But Netanyahu, hemmed in by his hard-line coalition partners and his own explicit promises that the freeze would last only 10 months, has said he will not continue the restrictions.
On the same day, Mitchell met Palestinian President Abbas in Ramallah.
Following their talks, Mitchell said both parties had agreed to continue discussions.
George Mitchell, US Middle East envoy, said, "Both the president and the prime minister have agreed that we will continue our discussions ongoing in an effort to move forward in this process towards what we all share as a common goal: the establishment of comprehensive peace in the Middle East, including of course an Israeli-Palestinian agreement that provides security and prosperity for both people through a two-state solution."
Abbas is expected to make his final decision at a meeting of Arab foreign ministers next week in Cairo.
Related stories
Editor:Zhang Pengfei |Source: CNTV.CN