Watch Video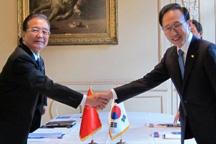 Play Video
Before leaving Brussels, for an official visit to Germany, the Chinese Premier, met with South Korean President Lee Myung-bak, on the sidelines of the ASEM Summit.
Wen Jiabao said China expected, an early resumption of the six-party talks, to ease tensions and resolve the nuclear issue on the Korean Peninsula. He said, China regards South Korea, as a friendly neighbor and an important partner. China would also work, with South Korea, to boost cooperation in East Asia.
Lee Myung-bak, thanked China, for its support in the upcoming G20 summit. He said his country would keep working to improve bilateral ties, play an active role in safeguarding peace and stability as well as deepening cooperation, within the region.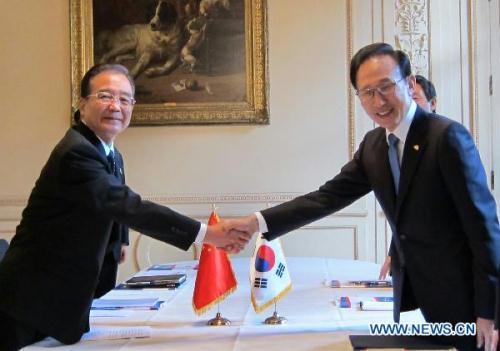 Chinese Premier Wen Jiabao (L) meets with President of South Korea Lee Myung-bak
in Brussels, Belgium, Oct. 5, 2010.(Xinhua Photo)
Editor:Zhang Ning |Source: CNTV