Watch Video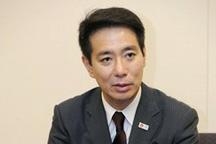 Play Video
Japanese senior officals say that Japan will work hard to rebuild relations with China.
During a Tuesday luncheon in Tokyo, Japan's Foreign Minister Seiji Maehara said he and his department will strive to mend ties with China, adding that he also welcomes the agreement Japanese Prime Minister Naoto Kan, and Chinese Premier Wen Jiabao reached in Belgium, to resume high-level official talks between the two countries.
Japanese FM Seiji Maehara said, "It is our desire to work and discuss with China ways to prevent such incidents from occurring again in the future. Our door to negotiations is always open."
Earlier in the day, Chief Cabinet Secretary Yoshito Sengoku also expressed his hopes for continued improvements in Japan-China relations.
Japanese Chief Cabinet Secretary Yoshito Sengoku said, "Resuming talks between senior leaders of the two countries is helpful for the promotion of a strategic and mutually beneficial relationship. It's good for all Asian countries, as well as the world economy."
Bilateral ties have taken a hit recently, after the Japanese Coast Guard seized a Chinese fishing boat, and detained the crew on September 8th, in waters off the Diaoyu Islands in the East China Sea.
Related stories
Editor:Zhang Ning |Source: CNTV