Watch Video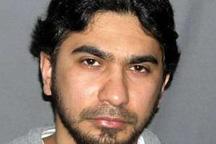 Play Video
A Pakistani immigrant who tried to explode a car bomb in New York's Times Square has been sentenced to life in prison. However, legal analysts question the way he was judged.
Shahzad was brought into the Manhattan courtroom in handcuffs and wearing a white skull cap.
He admitted building the bomb and driving it into the heart of the city in a SUV last May. He pleaded guilty to the charges, which under federal rules will keep him behind bars until he dies.
Preet Bharara, US Attorney of Southern District of NYC, said, "Faisal Shahzad is a remorseless terrorist who betrayed his adopted country and was rightly sentenced a few moments ago to life in prison. So, he's no longer a threat, the ongoing and important challenge for all of us is to make sure we get the next Shahzad before he does us real harm."
However, some legal analysts questioned whether due process had been followed in the conviction of Shahzad.
Legal analyst Ron Kuby said, "I don't have a problem with Shahzad going off and doing life without parole. I think it is probably the appropriate sentence under the circumstances. I do have a problem with the way that it was done. That's why we have due process of law because we can't guarantee that the outcome is going to be accurate."
Shahzad admitted that the Pakistan Taliban provided him with more than 15-thousand US dollars and five days of explosives training.
He also warned that attacks on Americans will continue until the United States leaves Muslim lands.
On May 1st, Shahzad lit the homemade bomb packed in a SUV at New York's Times Square, then fled on foot.
A street vendor spotted smoke coming from the vehicle and alerted police, who quickly cleared the area.
The bomb attempt set off an intense investigation that culminated two days later when investigators caught Shahzad on a Dubai-bound plane at a New York airport.
Editor:Zhang Ning |Source: CNTV