Watch Video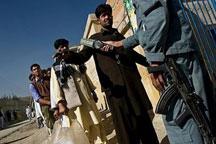 Play Video
Election officials in Afghanistan have released full preliminary results from September's Parliamentary vote, but more than 20 percent of the ballots were thrown out due to fraud.
The Chairman of the Independent Election Commission says more than half of the faces in the Lower House of Parliament will be new. But he has not given any names, noting that the results are preliminary, and the final outcome may be different.
Fazel Ahmad Manawi, Chairman of Afghan Independent Election Commission, said, "In the announcement of final results, we're expecting some changes, because when the Electoral Complaints Commission goes through all the challenges, the list of winners might change. After the investigation, some might stay on the list, or new winners may be determined, so there will be some changes."
Election officials are calling the results an achievement, reiterating that they prevented numerous fraud attempts from tainting the totals.
"The total number of valid votes is more than 4 million, after taking out the invalid votes, which is a success considering the current situation in Afghanistan. Unfortunately, the number of invalid votes is about 1.3 million." Fazel Ahmad Manawi said.
The preliminary numbers were originally scheduled to be announced on October 9th. That event was subsequently postponed twice, as the Commission investigated more than four and a half thousand complaints about the electoral process.
The final outcome is expected to be announced within a month.
Related stories
Editor:Zheng Limin |Source: CNTV.cn