Watch Video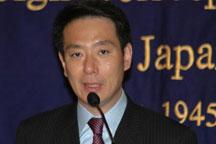 Play Video
Ministers from APEC member states have met in the Japanese city of Yokohama, pledging not to impose new trade barriers until 2013. The Ministers also discussed finalizing recommendations on a new economic growth strategy and measures to liberalize trade and investment.
APEC has been exploring possible pathways to an Asia-Pacific Region Free Trade Area. This is seen as an important part of the organization's agenda to increase trade, investment, and regional integration. Japan's Foreign Minister, Seiji Maehara, co-chaired the meeting, and has expressed what he hopes to achieve.
Seiji Maehara, Japanese Foreign Minister, said, "I would like to discuss with you how to prevent protectionism, and to seek an early conclusion of the WTO Doha Round, which has been in place for 10 years, so that we can promote free trade and investment, and ensure the global economic recovery."
Editor:Zhang Jingya |Source: CNTV