Watch Video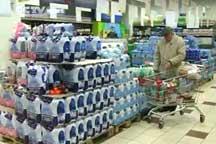 Play Video
Italy - the country is home to many natural springs, rivers and lakes. They've been quenching Italians' thirst for many centuries.
Being spoilt for choice means Italians are now the highest consumers of bottled water in Europe, and third in the world. But their habit is producing tons of trash and CO2 emissions.
Italy's love affair with bottled water feeds a $29 billion US dollar market that bottles 12 billion litres every year.
Thirty years ago Italians only drank 50 litres of bottled water a year on average; today, they drink four times that amount.
Alessandra Galati, Coop Supermarket Customer, said, "I don't like the water in Florence, it has too much calcium, that's all."
Giorgio Temporelli, Research Director Amga, said, "There are many reasons why Italians are the highest consumers of bottled water. Certainly, the sector invests heavily in advertisements. But it also depends on the fact that our country offers a great number of mineral water springs that are used for bottling."
Because most of the water is bottled in plastic, experts say this habit is producing tons of trash and CO2 emissions.
For every 100-thousand bottles traveling 350 kilometers, almost five tons of CO2 are produced.
In order to find a green alternative to bottled water, the water supplier in Florence introduced a new generation of public fountains called fontanello in June, which offers ultra-filtered water for free.
Erasmo D'angelis, Publiacqua President, said, "Ours is a crusade against a prejudice that is hard to die, that considers water from our aqueducts, the mayor's water, as lower quality water, something to drink with precaution."
After testing the fontanello at its own headquarters, Publiacqua placed eight fountains throughout the city.
The taps can offer 300 litres per hour of refrigerated, plain or sparkling water, at the touch of a button.
Almost six million litres of water have been distributed since the first fontanello was built in January 2009.
Editor:Zhang Pengfei |Source: CNTV.CN