Watch Video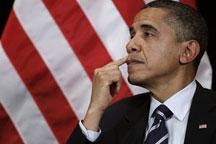 Play Video
As soon as he arrived at the summit, US President Barack Obama sent a letter to G20 leaders, defending his government's new easy-money policy. The policy was initiated several days ago.
Obama said in the public letter that a strong US economy is vital to the global recovery. He says the increasing job rates and promoting the global economic recovery plan are the most important contributions the US has made to the world. He claims the easy-money policy is one of the main measures taken to push forward economic recovery.
On the same day, US Treasury Secretary Timothy Geithner also defended the Federal Reserve's easy-money policy. He said currently the biggest risk facing the global economy is not rich nations' inflation problems but that these nations do not go far enough to develop their economic potential. He also said developed countries should innovate and seek long-term economic development momentum.
The US easy-money policy has been under fire since the Federal Reserve announced last week it would pump an additional 600 billion dollars into the economy. US critics think the policy might bring a negative impact on the G20 summit.
Some American media report that a long list of countries are accusing the Fed of weakening the dollar to the detriment of other nations.
An article in Tuesday's New York Times claimed America's action strengthens the opinions held by other nations such as France and China that the world's monetary system has become a toy in the hands of the US.
Editor:Zhang Pengfei |Source: CNTV.CN