Watch Video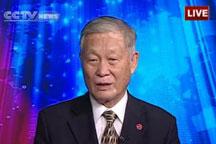 Play Video
Well, to discuss the APEC meeting and the G20 summit, we are joined in the studio by our current affairs commentator Gregory Yingnian Tsang. Hello, Mr. Tsang.
Q1. How will the G20 Summit impact things globally?
Q2. Nine of APEC's members also belong to the G20, including the world's biggest economies -- China, Japan and the US. How will the just concluded APEC ministerial meeting affect the G20 summit?
Welcome reception held for G20 leaders
Leaders from around the world gathered in Seoul for the 5th G20 Summit. South Korean President Lee Myung-bak is holding a welcoming reception in the country's national museum. <Full story>
Editor:Zhang Pengfei |Source: CNTV.CN