Watch Video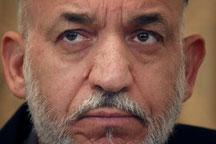 Play Video
Afghanistan has released long-delayed results from its September parliamentary election, revealing more disqualification. President Harmid Karzai appealed for calm amid the controversy, which further clouds the election's legitimacy.
After last year's fraud-marred presidential election, credibility again becomes key word in Afghanistan's parliamentary election.
More than 6-thousand complaints have been lodged with electoral authorities, who have already thrown out almost a quarter of the 5.6 million votes as invalid.
Afghan President Hamid Karzai called for calm over the disputed results.
Hamid Karzai said, "If someone complains about this election, they can go to our justice system and register their complaints there. That is the right place to go."
On Wednesday, dozens of Afghans took to the streets of Kabul to protest against the polling process they said was corrupt and shameful.
The released results cover 33 out of the country's 34 provinces. Results in the remaining province of Ghazni will postponed due to technical problems.
Analysts say the credibility of the result will weigh heavily on US President Barack Obama's review of his Afghan war strategy, which is due next month. If everything goes accordingly, Afghan's new parliament could be formed in a week.
Related stories
Editor:Zhang Jingya |Source: CNTV.CN