Watch Video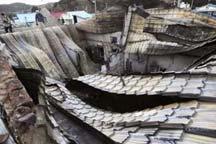 Play Video
The South Korean Parliament has overwhelmingly voted in favor of a resolution condemning the DPRK'S artillery attack on Yeonpyeong Island. But the resolution stops short of demanding immediate retaliation.
During a plenary session on Thursday, lawmakers voted 261-to-1, with 9 abstentions to pass the resolution condemning the DPRK for violating a UN charter and inter-Korean agreements.
The resolution also demands the DPRK apologize for its shelling of the island, in which two civilians and two soldiers were killed. It urges the South Korean government to take firm and swift action against future provocation by the DPRK.
South Korea's lawmakers pay tribute to victims who were killed by North Korea's
artillery shells attack on Yeonpyeong Island at the national assemblyin Seoul
November 25, 2010. South Korea's parliament overwhelmingly voted in favour of
a resolution condemning North Korea's shelling of a South Korean island,
stopping short of demanding immediate retaliation. REUTERS/Hong Chan-Sun/Newsis