Watch Video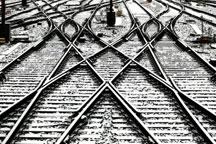 Play Video
Cold weather continues to grip the UK and continental Europe, causing road, rail and air disruptions thus leaving hundreds of travelers stranded.
The extreme weather in Europe is taking its toll on several airports.
Edinburgh Airport in Scotland is reported closed until at least Thursday morning.
Stranded passengers are trying to find alternative routes.
A stranded passenger said, "That was cancelled, so they re-booked for today, and we got as far as the gate, even though it had been raining, I mean snowing all night. It was like that (showing the height of the snow fall). We got as far as the gate and then they cancelled it."
Heavy snow and subzero temperatures in western Europe closed at least four airports on Wednesday, including one of the UK's busiest - Gatwick in southern England.
The Swiss weather agency is forecasting more snowfall, as a low-pressure front over western Europe, moves slowly eastward.
Heavy snow has even been felt in northern Spain and Portugal, while storms have battered normally sunny resort areas.
In the Spanish city of Galicia, around 3 thousand children were unable to get to school, due to the poor conditions, as snow-ploughs struggled to clear mountain roads in the area.