Watch Video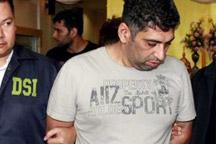 Play Video
Authorities in Thailand say at least some of the suspects arrested this week in Spain and Thailand, in connection with an international ring that provided forged passports to militants, may have passed fake documents to the perpetrators of the 2004 Madrid bombings.
Thai authorities say the ten suspects -seven in Spain and three in Thailand- belong to a group that received stolen passports, doctored them in Thailand and then distributed them to militant groups.
Among those arrested were two Pakistani men, and a Thai woman.
And some of the suspects may be linked to the terrorists who launched the bombings of Madrid's commuter trains that killed 191 people in 2004 .