Watch Video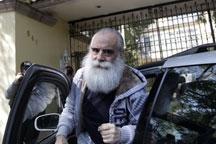 Play Video
A former Mexican presidential candidate has been freed, seven months after being kidnapped. He has returned home and says that he is well and forgives his captors.
Diego Fernandez de Cevallos, a top Mexican political power broker who ran unsuccessfully for president in 1994, has not given any details about his abductors. This was the highest-profile and most brazen kidnapping in Mexico's recent history.
In a statement, President Felipe Calderon welcomed the freeing of Fernandez, and pledged to track down the kidnappers. Fernandez had been missing since May, when his vehicle was found near his ranch in the central state of Queretaro.
Editor:Zhang Jingya |Source: CNTV.CN