Watch Video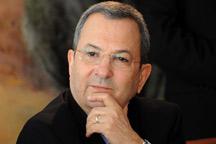 Play Video
Israeli Defense Minister Ehud Barak, quit the Labor Party and is preparing to set up his own new political faction. His departure has set off, a CHAIN reaction that casts new doubts, over peace efforts with the Palestinians.
Barak will stay in the ruling coalition with four followers who joined him. But with a smaller but more unified majority, and rid of these dissenting voices, the government could find it easier to settle in to hard-line positions.
Barak accuses his former partners of moving too far to the extreme right of the political spectrum.
Ehud Barak said, "Israel is facing serious challenges, mainly the political process with the Palestinians and the entire area, security challenges and complex economic and society challenges. We are ready to face all these challenges."
But the Labor shakeup does not appear to threaten the majority of Prime Minister Benjamin Netanyahu's coalition.
Benjamin Netanyahu said, "The government became much stronger today. it became stronger in governing, it became stronger in its stability, and it's important to the state of Israel. The whole world knows and the Palestinians also know this government will be here in the coming years and this is the government they must negotiate with for peace."
Meanwhile, a political scientist at Hebrew University, Gideon Rahat, says the impact of the split may be minimal because the departing Labor lawmakers have little influence over foreign policy.
Peace talks between Israel and Palestine broke down in late September, over Israel's refusal to renew an expiring settlement freeze in the West Bank and east Jerusalem.
Editor:Zhang Jingya |Source: CNTV.CN