Watch Video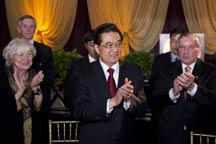 Play Video
President Hu Jintao is in Chicago, the second stop on his state visit to the United States. On Thursday evening, the president attended a dinner with the city's mayor, Richard Daley, following meetings with US President Barack Obama in Washington, earlier in the day.
Chicago is President Hu's only stop outside of Washington. His visit to the "windy city" will focus mainly on economic ties.
President Hu calls for cooperation with Chicago
During meetings with city officials, the Chinese president spoke highly of Chicago as a role model, in developing a sound relationship with China. He called for the city to expand cooperation with China in the areas of energy, environmental protection, infrastructure, education and culture.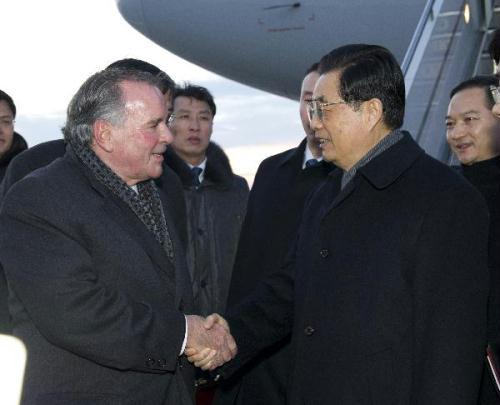 Chinese President Hu Jintao (R front) is greeted upon his arrival in Chicago, the
United States, Jan. 20, 2011. (Xinhua/Li Xueren)
Hu Jintao says both countries should shoulder common responsibilities over global economic growth, world peace, and advancing sustainable global development.
Mayor: Chicago as "gateway for China into the US"
Chicago Mayor Richard Daley spoke of his vision for the city, as a "gateway for China into the US".
Daley said Chinese investment was a beneficial force behind local employment. He urged both countries to promote further bilateral investment.
President Hu Jintao later delivered a speech at a welcome dinner, hosted by Mayor Daley. He said local exchanges and cooperation contributed greatly to Sino-US relations.
Related stories