Watch Video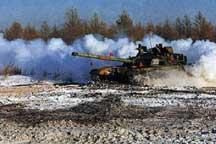 Play Video
South Korea has agreed to hold high-level military talks with the Democratic People's Republic of Korea. The latest comes as recent series of cross-border provocations sharply raised tensions on the Korean Peninsula. Matt Stuttard has more.
Meanwhile, China is welcoming the proposed talks. Foreign Ministry Spokesman Hong Lei says Beijing supports improving relations between the two countries, as well as a stepping up of reconciliation and bilateral cooperation, through dialogue.
A Unification Ministry Spokesman said it had agreed to attend the talks to discuss pending military issues.
South Korea's Defense Ministry says it has received a telegram for talks from the DPRK.
The Unification Ministry Spokesman believes the South will propose a separate meeting with the DPRK to discuss nuclear matters.