Watch Video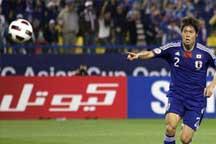 Play Video
A dramatic last-minute goal from defender Masa-hiko Ino-ha has helped the Japanese soccer team come from behind and snatch a 3-to-2 win over host nation Qatar ... to reach the Asian Cup semifinals.
Ino-ha struck in the 90th minute of Friday's contest, to keep Japan's bid for a fourth continental title alive. The volley also crushed Qatar's dreams of its first ever semifinal appearance.
Japanese defender Maya Yoshi-da was dismissed after receiving a second yellow card early in the second half leaving the squad a man down for nearly 45 minutes.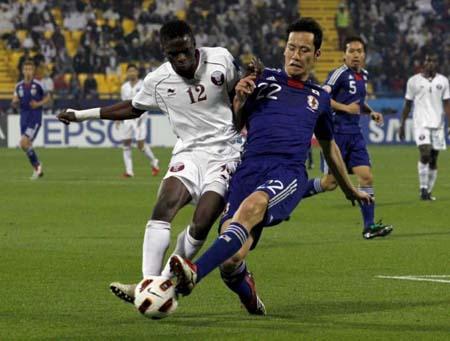 Japan's player Maya Yoshida, right, goes on to receive a red card after tackling
Qatar's Yusef Ahmed, left, during their AFC Asian Cup Quarter Finals soccer
match at Al-Gharafa Stadium, in Doha, Qatar, Friday Jan. 21, 2011. Photo: Kin
Cheung / AP
But with the crowd expecting extra time Ino-ha struck his last-gasp blow. Japan will play the winners of Saturday's quarterfinal between Iran and South Korea for a place in the championship match. In another Round of 8 contest, Uzbekistan downed Jordan 2-to-1, to also reach the semis.