People's natural voices can be silenced forever, if they sustain severe vocal cord damage. But change is on the horizon. An American woman is now able to talk again, after undergoing a rare larynx transplant.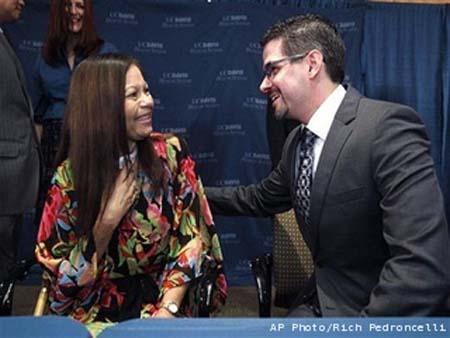 This material may not be published, broadcast, rewritten or redistributed.
Brenda Jensen damaged her vocal cords more than a decade ago, after repeatedly pulling out her breathing tube while hospitalized and under sedation.
The 52-year-old received a delicate larynx transplant last October. It was only the second surgery of this kind ever performed in the United States.
Brenda Jensen said, "I would really like to have my voice back, and to be able to take a shower, and go underwater, and be able to get rid of the trach."
Before the operation, Jensen communicated with the help of a hand-held device that produces an electronic voice. This often led to people hanging up on her on the phone, as many thought she was a "telemarketer or soliciting machine."
But now ... things are different.