Watch Video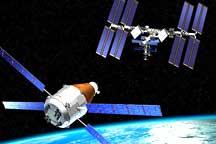 Play Video
The European Space Agency has encountered an unexpected setback, as its newest Automated Transfer Vehicle failed to launch on time, from the Kourou Spaceport in French Guiana. Officials have now postponed the 20-ton vehicle's mission.
The Johannes Kepler, named after a German astronomer and mathematician, is intended to be the ATV's first production unit.
Analysts say it will be important in preparing for human exploration of the solar system. The ATV is also a key pillar in International Space Station logistics, as it has been scheduled to be the second European spacecraft to visit the orbiting platform.
The first was the Jules Verne in 2008. After the retirement of the US Space Shuttle, the ATV will become the largest craft supplying the ISS.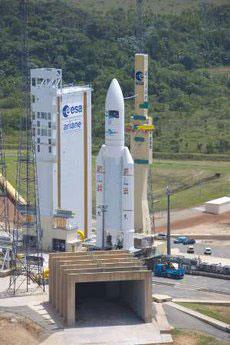 The modified Ariane launcher is
transferred to the launch zone at
Europe's spaceport in Kourou, French
Guiana February 14, 2011.
REUTERS/Stephane Corvaja/ESA/Handout
Editor:Zhang Pengfei |Source: CNTV.CN