Watch Video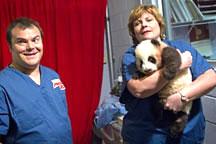 Play Video
To honor the star of the hit animated film "Kung Fu Panda," the only giant cub born at a US zoo last year has been named Po.
The three-month-old's new moniker was announced in Atlanta on Tuesday, by actor Jack Black, who provided the furry hero's voice in the movie.
The ceremony followed the Chinese tradition of naming cubs. The proceedings included a dragon dance before a crowd of children wearing panda hats.
Po didn't make an appearance, because he remains in isolation with his mother. He's expected to make his public debut in late March or early April, after learning to walk.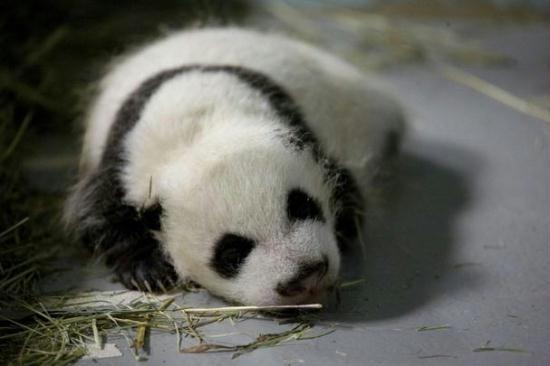 Zoo Atlanta's baby panda was named Po in a ceremony this morning. The cub, born in November
and shown in this Dec. 8 photo, is the only giant panda born in the U.S. in 2010.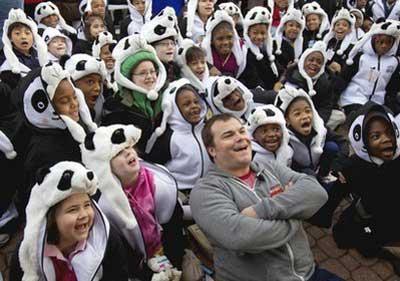 Actor Jack Black, center front, poses for pictures with students
from Parkside Elementary and Kipp Elementary schools in Atlanta,
during a naming ceremony for a 3-month-old giant panda cub born
at the Atlanta Zoo Tuesday, Feb. 15, 2011 in Atlanta.
(AP Photo/David Goldman)