Watch Video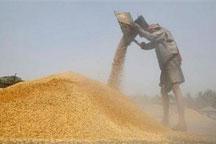 Play Video
Food prices hit record highs in February according to new figures from the UN's food watchdog. The Food and Agriculture Organization says the surge in oil prices caused by unrest in the Middle East would affect cereal markets.
Rising food prices are a fast-growing global concern and were among the causes of the recent protests in North Africa and the Middle East. The FAO's food price index reached a second straight record last month, passing the highs of 2008 when prices sparked riots in several countries.
It was also the eighth consecutive month that food prices had risen.Oil prices affect food markets in many ways, from production to transport costs. One crucial link is through biofuels.
Abdolreza Abbassian, FAO Senior Grains Economist, said, "One of the strong linkages between the food and the energy sector is through biofuels, so when the oil prices are very high, there is definitively more incentive to produce more biofuels and that means using more food crops to produce them. And this is what happened in 2007 and 2008, which was one of the factors that led to the sharp increase in prices of some of the food crops. And so far has not been, has been very neutral in the 2010-11, but obviously the longer these prices remain high, the more we have to think that it could have a spillover effect into the grain sector, especially in the coming weeks and months."
Editor:Zhang Pengfei |Source: CNTV.CN