Watch Video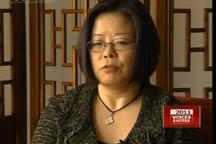 Play Video
Curbing inflation is a key task for the Chinese government this year. The government aims to keep the inflation within 4 percent. But experts say that won't be easy.
China's consumer prices have been climbing over the past six months. The Consumer Price Index, a major gauge of inflation, rose nearly 5 percent in January. Food prices were a major contributor, surging more than 10 percent.
Experts blame excessive liquidity. Other factors include rising labor costs and commodity prices, and international hot money inflows. There's also the expectation of grain output reduction because of bad weather.
Zuo Xiaolei, Chief Advisor of China Galaxy Securities said "The fundamental reason for inflation is excessive liquidity. The government issued a large quantity of money in the last several years in response to the international financial crisis. But when the economy recovers, excessive liquidity becomes a propelling force to push up inflation."
That's why tightening liquidity is key. China has shifted to a prudent monetary policy stance this year. It raised interest rates three times over the past four months, and hiked the reserve requirement ratio for large commercial banks to 19.5 percent.
And analysts are expecting more to come.
Wang Tao, Chief China Economist of UBS Securities said "For interest rate, we expect at least two more hikes this year. Probably we will see two more hikes even in the first half, for reserve requirement, we see that it can easily be 20 percent."
The government aims to keep the CPI within 4 percent this year. But experts think it will be higher.
Zuo Xiaolei said "Assuming the various policies the government has taken will fully show their effects, we predict the CPI will reach 4.5 percent. But if unforeseeable factors occur, or the policies are not properly implemented, inflation may top 5 percent this year."
Experts say the international oil prices are an uncertain factor in inflation. If the current unrest in the Middle East escalates or spreads, crude oil prices may soar. The cost will ultimately be passed on to domestic consumer prices, and further add to the inflationary pressure in China.
Earlier this year, Premier Wen Jiabao said China is aiming for lower GDP growth of 7 percent over the next five years. Experts say slower growth target stresses quality of economic development, and helping to ease inflation.
Related stories
Editor:Xiong Qu |Source: CNTV.CN