Watch Video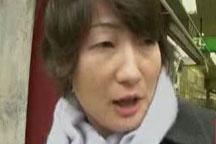 Play Video
Tokyo has reported slightly elevated radiation levels, but officials say the increase is too small to threaten the 39 million people in and around the capital. But many in the capital are still worried, and are considering leaving if the situation gets any worse.
Members of the public gathered round a television to watch the news conference given by Chief Cabinet Secretary Yukio Edano, in which he warned people to stay inside.
Judy Furuyama, Slovakian Tokyo Resident, said, "We had no other choice but to leave. I am worried about air pollution. That's why I came here to Tokyo with the children. We're heading to the Slovakian embassy."
Mariko Mori, Tokyo Resident, said, "I don't know what the situation is. So first I want to make sure what's happening. If necessary I am thinking about leaving too."
Hikaru Osaka, Tokyo Resident, said, "Well, they are saying that considering the scale of the leak, we don't have to worry. But there remains the question of whether they are telling us the truth. So I am really worried."
Weather forecasts for Fukushima are for snow and wind from the northeast on Tuesday evening, blowing southwest toward Tokyo, then shifting and blowing west out to sea.
Officials just south of Fukushima were reporting up to 100 times the normal level of radiation on Tuesday morning.
Editor:Zheng Limin |Source: CNTV.CN