Watch Video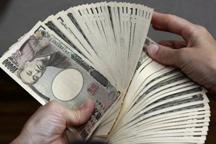 Play Video
The G7 has agreed to carry out rare intervention, to restrain a soaring yen, and calm global markets. The move comes after a week of panic trading, amid the nuclear crisis in Japan. But economists say history is not on the bloc's side.
Japan's Finance Minister says the country's central bank had begun to sell yen at midnight GMT. And other central banks from the Group of 7 will intervene as their markets open.
The US dollar immediately surged ... to as high as 81.7 yen, leaving behind a record low of 76.25 hit on Thursday.
Analysts say G7 financial leaders agreed on the joint intervention, because they may be worried that a surge in yen repatriation could unsettle global markets. That could create a crisis of confidence from Asia to Europe and the United States.
But analysts don't generally hold a positive attitude towards the joint action. They say concerted intervention only works when backed by central bank policy tightening.
But in this case, there is almost no chance of the Federal Reserve tightening for months to come. And although the European Central Bank has signaled an intent to hike rates in April, that might not help the dollar against the yen.
The yen had soared due to speculation that Japanese firms would repatriate some of their huge foreign assets, to help meet insurance claims and pay for reconstruction.
Economists say a strong yen could dampen the heavily export-dependent Japanese economy, to recover from the disasters.
The damage toll is already estimated at up to 200 billion US dollars, with Japan almost certain to slip back into recession.
Related stories
Editor:Zhang Jingya |Source: CNTV.CN