Watch Video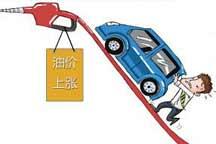 Play Video
The National Development and Reform Commission, China's top economic planner, has raised the wholesale price of regular gasoline by 500 yuan a ton. Our reporter Shen Le went to several gas stations to find out ordinary people's reactions.
The cost of driving went up Wednesday midnight.
A liter of regular gasoline is now an extra point thirty seven.
It's China's second fuel price rise this year and the fifth hike since the beginning of 2010. And for the drivers, that means they have to pay more at the pumps.
Mr. Shi is a taxi driver. Soaring gas prices are stealing from what little he makes whenever he turns on the engine.
Taxi driver Mr. Shi said, "Last night my friend told me about the new prices. It's going up so fast! I remember they've just raised the price, and now again? With the fare rates unchanged, we taxi drivers are making less and less."
Private car owners are also feeling the pinch.
A private car owner said, "The price hike is not reasonable at all. It's adding to my already very heavy burdens. But I won't reduce my car usage because of this."
People who don't have a car might see things differently.
A Beijing resident said, "I think this round of price hike for gas is reasonable. It will make people who can afford to buy a car unable to afford to use it. The streets will be less crowded."
But though gas prices have been on the rise since 2009, that hasn't stopped increasingly affluent Chinese families from buying more and more cars. And that has meant increasingly congested city streets.
There's more bad news for low and middle income urban dwellers. Inflation has been running high since late last year, driving up food and utilities costs. The squeeze will be even harder as businesses now have to pay more for transport.
Editor:Zhang Ning |Source: CNTV.CN