Watch Video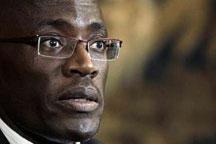 Play Video
Now let's turn to Cote D'Ivoire, where president-elect Alassane Ouattara's ability to unify the West African state may be undermined by reports of alleged atrocities.
Meanwhile, the country's strongman Laurent Gbagbo has issued fresh threats to French forces and fighters loyal to Outtara, as state television resumed the broadcast of programs in favor of the incumbent.
French army tractors clear Abidjan's roads after days of clashes. The streets are now largely deserted and there are new concerns about tensions erupting into further deadly violence.
Democratically elected president Alassane Ouattara imposed a blockade on Friday around the presidential residence. He has also pledged to establish a Truth and Reconciliation Commission.
The UN has found the bodies of more than 100 victims, a discovery that threatens to undermine Ouattara as he moves to control the country.
Alain Toussaint, Adviser to Laurent Gabgbo, said, "To this day, the Presidential Palace in Plateau, the residence of the President of the Republic in Cocody, the Television and Radio headquarters - RTI, all the military camps and Ivorian Institutions are under the control of the government troops. That means that ultimately, Mr Ouattara and the French forces have failed in their attempt to overthrow the institutions in our country."
On Friday, state television resumed broadcasting pro-Gbagbo programs, a direct challenge to Ouattara's claim of victory.
The political stalemate has been dragging on in Abidjan. National reconciliation is being urged,but Gbagbo's supporters have pledged no concessions will be made without their leader.
Editor:Zhang Pengfei |Source: CNTV.CN