Watch Video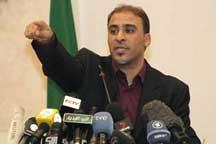 Play Video
Cluster bombs are banned by several nations, as they scatter smaller explosives over a wide area, increasing the risk to civilians.
The Libyan government has denied the allegations its forces fired this kind of bomb into residential areas of Misrata.
Moussa Ibrahim, libyan Gov't Spokesman, said, "We challenge them to prove it. To use these bombs, you know, the evidence will remain for days and weeks. And we know the international community is coming en masse on our country soon. So we can't do this, we can't do anything that would incriminate us, even if we were criminals, you know."
Editor:Zhang Pengfei |Source: CNTV.CN