Watch Video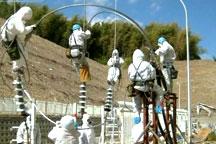 Play Video
The International Atomic Energy Agency has briefed reporters in Vienna on the Japan nuclear crisis. It repeated its assessment that the situation at the Fukushima Dai-ichi nuclear power plant remains serious.
Deputy Director of the UN nuclear watchdog, Denis Flory, says various countermeasures have been put into action during the past two weeks. Among those is the attempt to cool the reactors. But the temperatures in units 1 to 3 remain stagnant or have risen slightly. The Japanese have also attempted to deal with the contaminated water.
Denis Flory, IAEA Deputy Director, said, "Now, as concerns water, approximately 70-thousand tonnes of stagnant water with high-level radioactivity which are in the basement of the turbine buildings of Units 1, 2 and 3 are being transferred to the condensers, to the radioactive way of treatment facility and to temporary storage tanks. Also stagnant water in the basement of the turbine building of Unit 6 is being transferred to a temporary tank. And countermeasures against outflow water to the sea and to prevent a minimised spread of the radionuclides in water have been put in place."
Despite these attempts, increased radioactivity in the marine environment has occurred by aerial deposition and by discharges and outflow of contaminated water. The Japanese government has also continued to measure the contamination of food and other export goods, saying the overall situation has seen a slight improvement.
Related stories
Editor:Zheng Limin |Source: CNTV.CN