Watch Video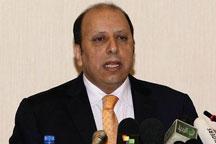 Play Video
The Libyan government has accused the United States of being Pirates after Washington agreed to unfreeze assets belonging to it and giving them to the rebels fighting Muamar Gaddafi.
Libya's Deputy Foreign Minister, also raised questions on who will take charge of the assets and how they will be supervised when they're paid out. Kaim argued that the assets are not for Libyan civilians but for some other purposes. He also believed there is no sincerity in countries calling for a cease-fire.
Khaled Kaim, Deputy Foreign Minister, said, "The meeting held in Rome once again proved the failure in those joining countries. The Rome meeting was just intended to provide financial, political and military aids for those who do not represent the Libyan people."
Editor:Zhang Pengfei |Source: CNTV.CN