Watch Video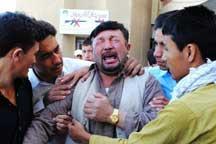 Play Video
Suspected Islamist militants have opened fire on a group of Pakistani Shi'ites in the town of Quetta, killing at least eight and wounding 15. It is the first violent incident since the death of Osama bin Laden.
His killing has triggered fears of a backlash from Sunni militant groups in the country, many of them with ties to the terrorist organization. The Shi'ites were in a park when they were shot at. The attackers fled soon after.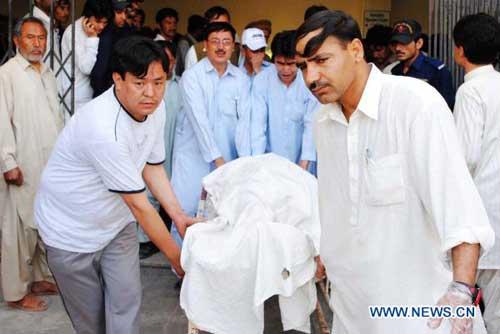 People transport a body to hospital in Quetta, Pakistan, May 6, 2011. At least
eight people were killed early Friday morning as unknown militants fired rockets
at the people doing exercises at a soccer ground in the Hazara town of Quetta,
a capital city of Balochistan province in southwest Pakistan, reported local
English TV channel Express. (Xinhua/Hassan)
Ahmed Kozado, Sec. General, Hazara Democratic Party, said, "Two cars came from the Brewery Road side. The bypass goes from above; the graveyard is at a lower area. Today is Friday. Many women and children come here to offer prayers, and people come for a walk. Some were playing cricket, the others were playing football. Four, five persons got out from a car and opened fire from a Kalashnikov. It went on for about 10-15 minutes. After that they got into the car and fled towards Shalkot."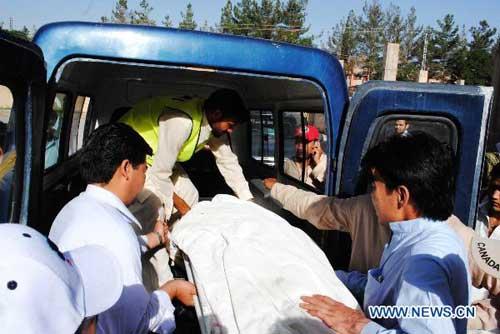 People transport a body to hospital in Quetta, Pakistan, May 6, 2011.(Xinhua/Hassan)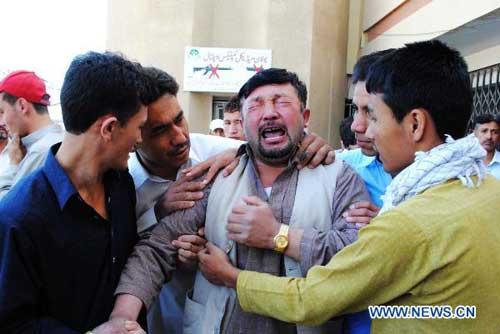 A man mourns over the death of his relative at a hospital in Quetta, Pakistan,
May 6, 2011. (Xinhua/Hassan)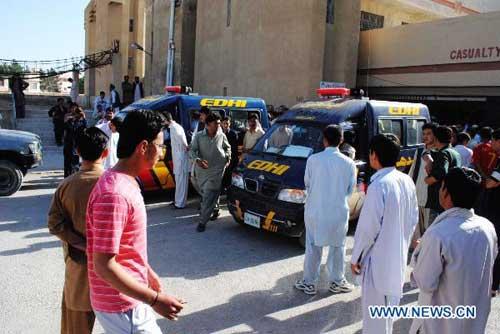 People transport a body to hospital in Quetta, Pakistan, May 6, 2011.
(Xinhua/Hassan)
Related stories
Editor:Zhang Pengfei |Source: CNTV.CN