Watch Video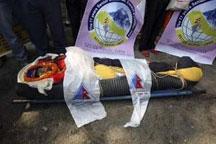 Play Video
The body of 82-year-old former Nepalese Foreign Minister, Shailendra Kumar Upadhyay, who died on the slopes of Mount Qomolangma, was brought back to Kathmandu, Nepal on Wednesday.
Upadhyay was attempting to become the oldest person to climb the world's highest mountain. He reached the first base camp in his record attempt on Monday on the lower slopes of the 8,850 meter peak before he collapsed.
Upadhyay's climbing companions gave him water and oxygen but were unable to resuscitate him. It is believed the cause of death was related to acute altitude sickness, which is difficult to treat and is a common cause of death among mountain climbers.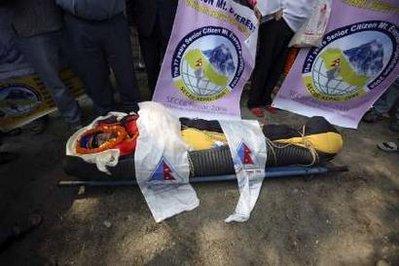 The body of deceased Shailendra Kumar Upadhyaya, 82, is seen at
Tribhuvan International Airport after it was brought back from
Everest base camp May 11, 2011. Upadhyaya, who was attempting
in April to break the Guinness World Record of the oldest man
to scale Mount Everest, died while returning from the first
camp after he fell sick, according to local media reports
on May 9, 2011. The record is currently held by Min Bahadur
Sherchan, who climbed the mountain at the age of 76 on May
25, 2008. REUTERS/Navesh Chitrakar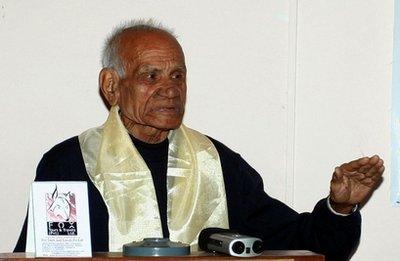 In this photograph taken in April 2011, 82-year-old former
Nepalese minister Shailendra Kumar Upadhyaya addresses the media
prior to his attempt to set the record as the oldest person to
scale the Mount Everest in Kathmandu. Upadhyaya died on May 9,
hours after arriving at camp on in his record attempt.(AFP/File/
Rawjendra K C)
Editor:Zhang Jingya |Source: CNTV.CN