Watch Video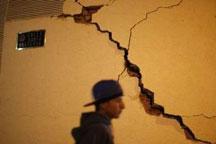 Play Video
Thousands of disoriented residents of a Spanish town hit by an earthquake that killed at least ten, are seeking safety as rescue operations commence.
The magnitude 5.3 quake caused houses to collapse and damaged historic churches and public buildings in the town of Lorca, while sending tremors through the popular tourist region of Murcia.
A central government delegate told national radio that the city center of Lorca had been seriously damaged leaving thousand of residents scared and afraid to return to their homes. Medical staff and rescue workers could be seen picking their way through rubble with ambulances gathered in the main square.
The earthquake struck at 6:47 pm local time. The US Geological Survey said the epicenter was one kilometer below the ground. A milder quake of 4.5 magnitude had hit the town shortly before.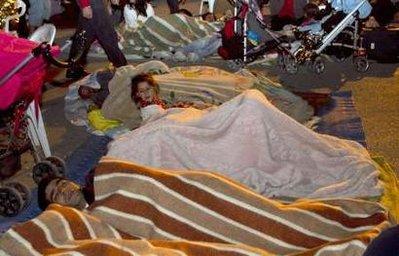 Residents bed down outdoors in Lorca, after a rare earthquake
rocked the town in southeastern Spain, causing houses to collapse,
damaging historic churches and public buildings and killing at
least six people, May 11, 2011.Some reports said the magnitude
5.3 earthquake sent tremors through the region of Murcia and
had affected a nursing home and the tower of a church.REUTERS/
Francisco Bonilla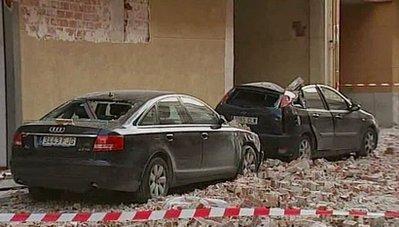 Damaged vehicles and debris are seen on the street after an
earthquake in Lorca Spain in this image taken from TV Wednesday
May 11, 2011. Two earthquakes struck southeast Spain in quick
succession Wednesday, killing several people, and injuring
dozens and causing major damage to buildings, officials said.
(AP Photo/Atlas TV, via APTN)
Editor:Zhang Jingya |Source: CNTV.CN