Watch Video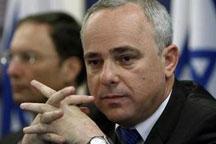 Play Video
A day after Egypt eased travel restrictions for residents of the Hamas-ruled Gaza Strip, senior Israeli officials have voiced concern of weapons smuggling and accused Egypt of violating a past agreement with Israel.
Egypt opened the Rafah crossing regularly for the first time on Saturday, eroding a blockade of the Gaza Strip imposed by Israel to isolate its Hamas rulers.
Yuval Steinitz, Israeli Finance Minister, said, "Of course we would prefer that all sides would stick to previous agreements, but I think that this is just another proof why Israel insists, in any future agreement, to stay in the Jordan Valley in order to prevent smuggling of arms or infiltration of terrorists, by its own hands."
Egypt made peace with Israel in 1979, but its interim military rulers want to improve relations with Palestinians. It allowed nearly 3-hundred Gazans to enter its territory at the Rafah crossing in the first hour after it opened. When the border closed for the day, 450 travellers had crossed into Egypt, and only over 20 people were turned back.
Under Egypt's new travel regulations, Rafah will operate six days a week and will open two hours longer per day.
Israel maintains a tight blockade of the Gaza Strip, because Hamas refuses to recognize the Jewish state and calls for its destruction. The Rafah crossing is Gaza's only door to the outside world not controlled by Israel.
Israel allows most commercial goods to be brought into the Gaza Strip through land border crossings, but limits the import of construction material it says could be used by Hamas to produce weapons or fortifications.
Editor:Zhang Pengfei |Source: CNTV.CN