Watch Video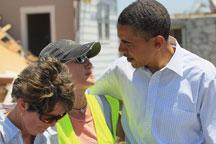 Play Video
US President Barack Obama said on Sunday that a tornado that killed at least 139 people in Joplin, a city of 50,000 in southwest Missouri, was a national tragedy.
Obama, who returned on Saturday night from a six-day trip to Europe, toured the disaster scene in Joplin. He promised federal support for rebuilding efforts until the town is back on its feet, predicting it will take time.
The May 22nd tornado was the deadliest single twister in the country in over 60 years. 900 were injured and at least 40 remain unaccounted for.
Barack Obama, US President, said, "We're going to do everything we can to continue whatever search and rescue remains. We are doing everything we can to make sure that folks get the shelter that they need, the support that they need. We're working with the governor to make sure that we cut through any red tape that's necessary with respect to rebuilding here.
And then we're just going to have a tough, long slog. But what I've been telling every family that I've met here is that we're going to be here long after the cameras leave. We are not going to stop until Joplin is fully back on its feet."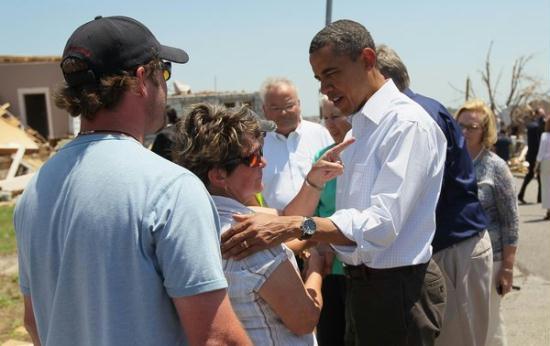 JOPLIN, MO - MAY 29: (AFP OUT) President Barack Obama greets people as he pays a visit to the community that was devastated a week ago by a tornado on May 29, 2011 in Joplin, Missouri. The tornado, which was packing winds of more than 200 mph, is now considered to hold the record for the highest death toll in U.S. history. (Photo by Joe Raedle/Getty Images)
The US President later spoke at a memorial service for victims in an auditorium at Missouri Southern State University, only a few miles from the worst damage.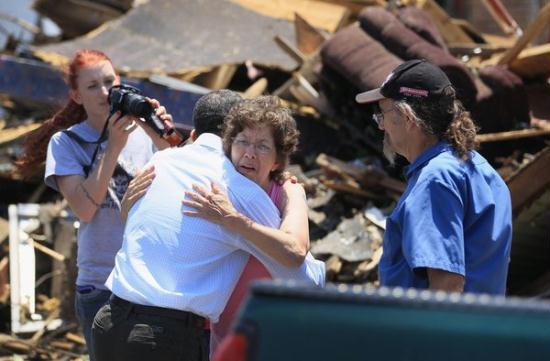 JOPLIN, MO - MAY 29: (AFP OUT) President Barack Obama is hugged by a victim while paying a visit to the community that was devastated a week ago by a tornado on May 29, 2011 in Joplin, Missouri. The tornado, which was packing winds of more than 200 mph, is now considered to hold the record for the highest death toll in U.S. history. (Photo by Joe Raedle/Getty Images)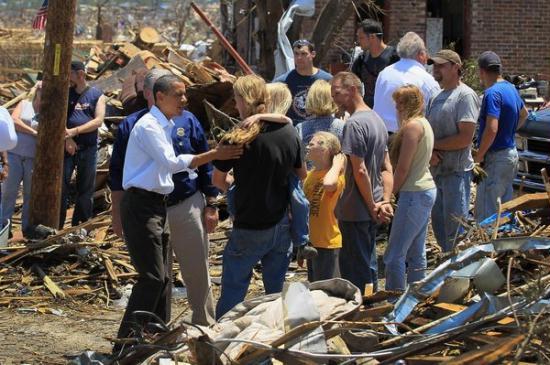 JOPLIN, MO - MAY 29: (AFP OUT) President Barack Obama greets people as he pays a visit to the community that was devastated a week ago by a tornado on May 29, 2011 in Joplin, Missouri. The tornado, which was packing winds of more than 200 mph, is now considered to hold the record for the highest death toll in U.S. history. (Photo by Joe Raedle/Getty Images)
JOPLIN, MO - MAY 29: (AFP OUT) U.S. President Barack Obama surveys damage as he pays a visit to the community that was devastated a week ago by a tornado on May 29, 2011 in Joplin, Missouri. The tornado, which was packing winds of more than 200 mph, is now considered to hold the record for the highest death toll in U.S. history. (Photo by Joe Raedle/Getty Images)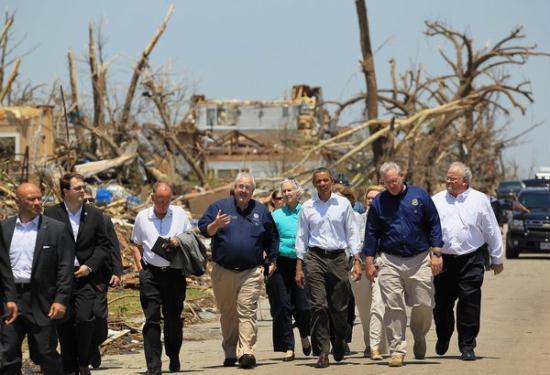 JOPLIN, MO - MAY 29: (AFP OUT) (L - R) Administrator of the Federal Emergency Management Agency, William Fugate, U.S. U.S. President Barack Obama and Missouri Governor Jay Nixon walk together during a visit to the community that was devastated a week ago by a tornado on May 29, 2011 in Joplin, Missouri. The tornado, which was packing winds of more than 200 mph, is now considered to hold the record for the highest death toll in U.S. history. (Photo by Joe Raedle/Getty Images)
Editor:Zhang Pengfei |Source: CNTV.CN