Watch Video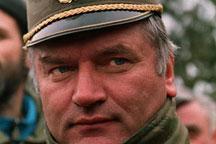 Play Video
Serbia's war crimes court has ruled that Bosnian Serb wartime general Ratko Mladic is fit to travel to the U.N. war crimes court in The Hague to stand trial. The court has served extradition papers as thousands of Serbian nationalists gathered in Belgrade and Bosnia to protest against the arrest of the man they call a hero.
Demonstrators faced off with heavy numbers of riot police in Belgrade on Sunday evening after thousands of supporters of the ultranationalist Serbian Radical Party and other similar organizations were bussed into the capital for an evening rally.
The protesters threw stones at police. Flares were also thrown at the security forces.
A resident in Belgrade said, "I think this is a huge shame for Serbia. I am speechless. It is a big honor for me to be here today to give support to our best general Ratko Mladic".
Ratko Mladic was born in 1942 in the village of Kalinovik in the former Yugoslavia. He became a regular officer in the Yugoslav People's Army. In 1992, the Bosnian Serb army was created, and appointed Mladic commander. He was considered to be one of the prime masterminds of the 1992 brutal siege of Sarajevo that lasted four years.
More>>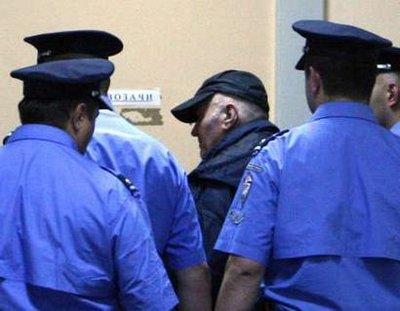 General Ratko Mladic (C) arrives at special court in Belgrad, May
26, 2011. Bosnian Serb wartime general Mladic was arrested in
Lazarevo in the early hours on Thursday after years on the run
from international genocide charges, opening the way for the
once-pariah state to approach the European mainstream.
REUTERS/Handout
The war crimes suspect Ratko Mladic claims he has nothing to do with the massacre of 8,000 Muslim men and boys in Srebrenica.
The son of the former Bosnian Serb military commander says his father has told him that he gave orders to evacuate the wounded, women, children and fighters during Bosnia's 1992 to 1995 war.
After 16 years on the run, Europe's most wanted war crimes fugitive, is now being held in a Serbian jail after his arrest last week. He is charged with genocide and other war crimes by the tribunal in the Hague, Netherlands.
His family and lawyers have been fighting extradition, arguing that he is too ill to face charges. But Serbia's court has ruled otherwise.
Mladic's lawyer said he would appeal the extradition on Monday and that his client could not be handed over to the Hague-based court until his health is stable.
Editor:Zhang Jingya |Source: CNTV.CN