Watch Video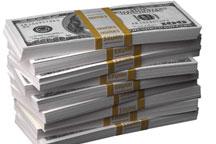 Play Video
FIFA suspended Mohamed bin Hammam and Jack Warner on Sunday amid allegations the two executive committee members bribed voters in the presidential election campaign. The FIFA ethics committee, meanwhile, cleared president Sepp Blatter of turning a blind eye to the alleged bribes.
An ethics committee decided on Sunday Sepp Blatter had no case to answer in a bribes-for-votes case.
The ruling means Blatter, the 75-year-old Swiss who has run world soccer's governing body since 1998, will stand unopposed at Wednesday's election.
The allegations considered by the ethics committee concerned a meeting of the Caribbean Football Union on May 10th-11th in Port of Spain, attended by Warner, Bin Hammam and Caribbean soccer officials.
Suspended FIFA executive member Mohamed bin Hammam
The committee says it is alleged that money was paid as an inducement to support Mr Bin Hammam's candidacy, facilitated by Jack Warner.
Blatter was interrogated at Bin Hammam's request because he may have known about payments. But the committee says nothing wrong had been found.
Petrus Damaseb, Deputy Chairman of FIFA Ethics Committee, said, "Therefore the committee is satisfied that in respect of Mr Sepp Blatter, President of FIFA, the article 129 threshold, which suggests, does there appear to be an infringement of the code of conducts have not been met and therefore no investigation is warranted or will be continued by the committee against him."
Suspended FIFA executive member Jack Warner
Blatter has stated it will be his final term before retiring from the organization.
FIFA says bin Hammam and Warner will now face a full FIFA inquiry.
If found guilty, they could be expelled from FIFA and banned from all football activity.
FIFA's reputation has been severely tarnished by repeated allegations of vote-buying and financial wrongdoing.
In all, allegations about corruption have now been publicly made against 10 of the 24 members of the powerful executive committee, leading to widespread calls for reform at FIFA.
Editor:Zhang Jingya |Source: CNTV.CN