Watch Video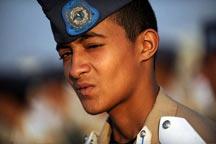 Play Video
The latest recruits to Libya's rebel forces in Benghazi have graduated from their basic training. The new army, navy and air-force cadets paraded in front of top military commanders.
Helped by NATO air support, rebels control the east of Libya around the city of Benghazi, Libya's third-biggest city Misrata, and a mountain range stretching from the town of Zintan, 150 kilometers south of Tripoli, towards the border with Tunisia.
General Abdul Fatah Younis, who defected from the Gaddafi regime watched on after taking up a senior position within the rebel forces. Watched by their families, the cadets are required to be responsible for their commander and commit their duty to liberate their country.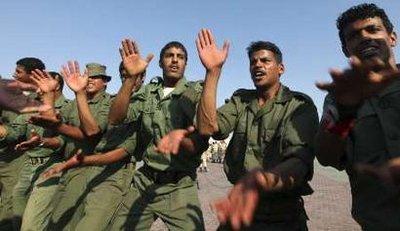 Rebel fighters celebrate after a ceremony in Benghazi May 29, 2011.
REUTERS/Mohammed Salem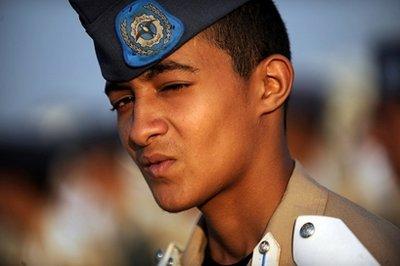 A young Libyan soldier looks on during his graduation
ceremony in the rebel stronghold of Benghazi.(AFP/Saeed Khan)
General Abdul Fatah Younis, Libyan Rebel Armed Forces said "I hope you are responsible and obey your commanders because they think highly of you and will fully support you. And the military high commanders will provide all you need so you can do your part in liberating your country from the tyrants and the butchers and the traitors."
Related stories
Editor:Xiong Qu |Source: CNTV.CN