Watch Video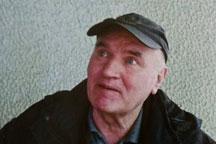 Play Video
Former Bosnian Serb military commander, Ratko Mladic, has been extradited to the Netherlands to face genocide charges at the UN war crimes tribunal in The Hague. His charges relate to atrocities committed during the Bosnian war in the 1990s.
The 69-year-old arrived in Rotterdam on Tuesday evening aboard a Serbian government jet. After 90 minutes at the airport, he was transferred by helicopter to the tribunal's detention center near The Hague.
The Serbian Justice Minister expressed hope that the extradition would bring closure to victims of the crimes for which Mladic has been charged.
He said, "Within our constitutional rights, I allowed the handover of Ratko Mladic to the UN Tribunal in Hague. The high court in Belgrade states that all preconditions for handover and extradition of Mladic to The Hague are within the law. He has been extradited based on the indictment, warrant for arrest and transfer."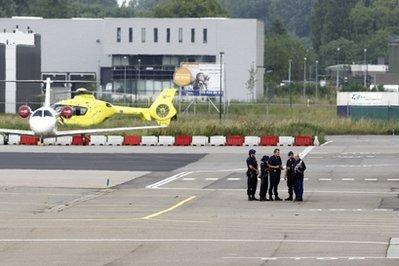 Dutch police await the possible arrival of former Bosnian Serb
General Ratko Mladic at Rotterdam Airport, Netherlands, Tuesday,
May 31, 2011.
The extradition came after judges rejected Mladic's appeal to stop the handover on grounds he is not mentally and physically fit to stand trial.
Mladic was indicted by the International Criminal Tribunal for the former Yugoslavia over the 43-month siege of the Bosnian capital Sarajevo. He was also implicated in the massacre of 8,000 Muslim men and boys in Srebrenica during the Bosnian war between 1992 to 1995.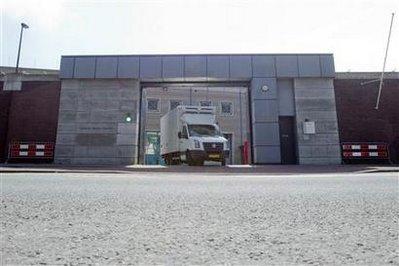 A general view of the Scheveningen prison where former general
Ratko Mladic will be taken to after his extradition to the
International Criminal Tribunal for the Former Yugoslavia (ICTY)
in The Hague May 31, 2011. REUTERS/Evert-Jan Daniels
He was arrested last Thursday in a farmhouse in northern Serbia after 16 years on the run.
Mladic's first court appearance in The Hague is likely to be on either Thursday or Friday.
Editor:Zhang Jingya |Source: CNTV.CN