Watch Video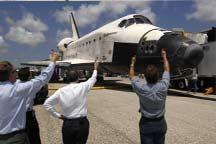 Play Video
Full Video: Endeavour's final touchdown
What goes up must come down. This is certainly now the case for the US Endeavour space shuttle, as it's been making its final flight back to earth from the International Space Station. Let's go to the Kennedy Space Center in Florida where the shuttle has landed, bringing its 25th space flight to an end.
Endeavour's engines have been fired out - the technical term being a de-orbit burn - slowing it down enough so that it falls out of orbit, leading to the planned touchdown.
Endeavour unlocked from the International Space Station late on Sunday after spending more than 11 days docked to the orbiting laboratory. After the undocking, the shuttle was guided through a victory lap around the space station. The vehicle has, in its life, traveled nearly 2 thousand million kilometers. It had stayed in the space for 299 days and had orbited the Earth over 4 thousand times.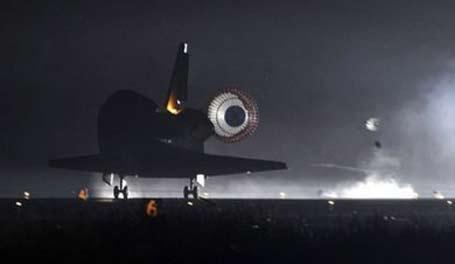 The space shuttle Endeavour lands on runway 33 after completing her final
flight at the Kennedy Space Center in Cape Canaveral, Fla., June 1, 2011.
After official retirement, Endeavour will travel a couple thousand more kilometers to go on permanent display at the California Science Center in Los Angeles.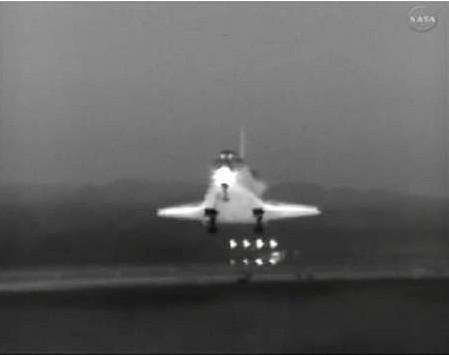 This image provided by NASA television shows an infared image of the Space
Shuttle Endeavour with smoke exiting the auxillary power units exhaust
vent after touching down at the Kennedy Space Center, Florida, June 1,
2011.
The return trip has been a landmark shuttle mission for Endeavour's six-member crew. They have completed four spacewalks and put the final touches to the US section of the space station. They also deployed at the orbiting outpost a 2 million US dollars physics experiment, a sophisticated instrument that is hoped will yield results into the composition and origins of the universe. The shuttle crew also tested an experimental navigation system for future spacecraft.
Endeavour is the youngest in the shuttle fleet. NASA is closing down the program this summer after 30 years. The final US space shuttle flight will be conducted by Atlantis, which is scheduled for liftoff on June 8th. After that, the US will rent seats on Russian rockets for US astronauts.
NASA: Times for space shuttle retirement
The scheduled landing will bring an end to Endeavour's 19-year flying career. It's the second of NASA's three shuttles to be retired... Full story>>
Chinese thermal control system in ISS
The Alpha Magnetic Spectrometer-2 (AMS-02), is ready to be installed in the International Space Station (ISS). The device is a particle physics detector designed to... Full story>>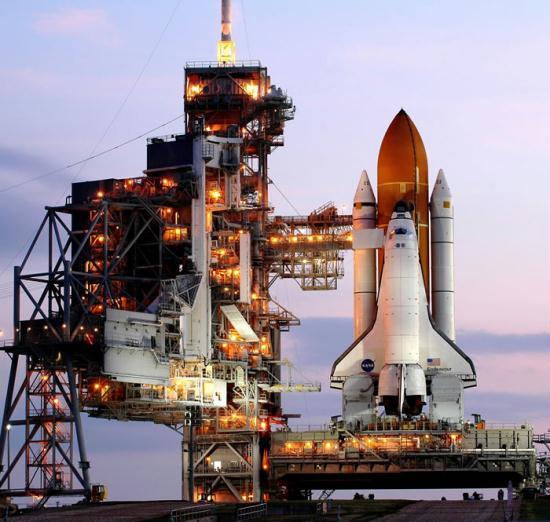 Endeavour file photo
Editor:Shi Jierui |Source: CNTV.CN