Watch Video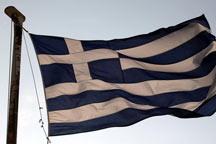 Play Video
Greece has reportedly agreed with its EU and IMF lenders, to impose deeper austerity measures and speed up the state's asset sell-offs, in exchange for fresh funds. The country has promised to privatize at least 50 billion dollars in state holdings in real estate and corporations to help close funding gaps and meet its deficit targets. But privatization is facing strong opposition from workers in Greece.
Another day of protest in Athens, this one over Greek government plans to further privatise parts of the country's largest telecommunications company to a German firm.
Christos Aspridis, Employee of O.T.E. Company said "Our biggest concern is that you cannot sell an organisation which has been built by Greek citizens and is a national asset of the Greek people. All of Greece is being sold off."
But the Greek government argues such sales are necessary as it tries to dig the country's shattered economy out of crippling levels of debt.
A fresh austerity plan is expected to be revealed on Friday.
A government official told Reuters that it's likely to contain greater privatisation.
It's also expected to contain nearly $10 billion in new savings, including tax rises.
Greek Prime Minister George Papandreou will present the details to Luxembourg's Jean-Claude Juncker who chairs the group of euro zone Finance Ministers.
The euro rose on the market in response to the news.
Earlier German Chancellor Angela Merkel voiced her confidence in the European common currency during a visit to Singapore.
Angela Merkel, German Chancellor said "I would like to clearly state: we have no problem with the euro as such. The euro is a stable currency. Compared to the US dollar it is strong, at times very strong, which does not necessarily increase our export strength. However, we have a debt issue in some member states. Not only a debt problem, but also a competitiveness problem which is the core problem of the debt issue."
As the austerity measures bite, several Greek unions have promised more demonstrations and more strikes.
Greece signed on to a 110 billion euro bailout from the European Union and the IMF last year.
It's currently in discussions to get the latest portion of that cash, as well as a second rescue package which could total a further 65 billion euros.
That's not been helped by ratings agency Moody's once again slashing Greece's rating, taking it deep into junk territory.
Editor:Xiong Qu |Source: CNTV.CN