Watch Video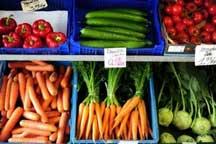 Play Video
Russia has extended a ban on vegetable imports to the entire European Union, as the source of a bacterial outbreak that has left 18 people dead.
Russia's agency for the supervision of consumer rights said on Thursday the Europe wide ban would be in place until European officials informed Moscow of the cause of the disease and how it was being spread. The EU argued that Russia's response was disproportionate.
On Monday, Russia had already banned fresh imports from Spain and Germany, and threatened to extend the ban if the outbreak worsened. No facilities or infections have yet been reported in Russia. But officials say they are waiting for results of scientific investigations in Spain and Germany.
Alexei Alekseyenko, Russian Agriculture Ministry said "We doubt that it was the pathogenic bacteria which infected people via cucumbers. We have serious doubts about this, so we asked the EU and specifically the responsible agencies in Spain and Germany, to give us the results of their investigations, so that we can take the appropriate steps and take the right measures."
Alexander Lukashevich, Russian Foreign Ministry said "It's a serious precedent and obviously any government would want to protect its market, so that it would not get these kind of presents, these cucumbers."
Editor:Xiong Qu |Source: CNTV.CN