Watch Video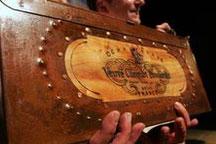 Play Video
A new world record price for champagne sold at an auction has been set. An anonymous bidder from Singapore paid 30,000 Euros for a 200-year-old bottle of Veuve Cliquot.
As well, another champagne bottle made by Juglar, which went out of business in the early 19th Century, fetched 24,000 Euros. Friday's auction was held in Mariehamn, the capital of the autonomous Aland Islands, a Finnish archipelago situated between Sweden and Finland.
The bottles are believed to be the oldest preserved examples of their respective brands. They were found by divers in a shipwreck full of champagne which was discovered just south of the islands in July last year. Researchers think the luxury wine could have been destined for the Russian royal court.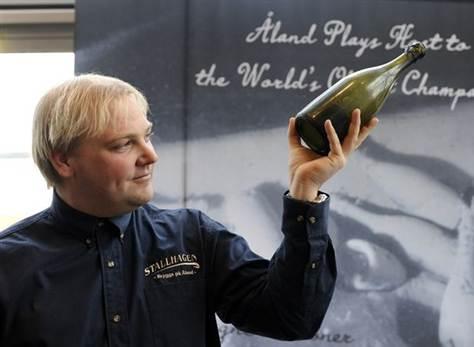 Diver Christian Ekstrom holds one of the two bottles of champagne that were
salvaged from a 19th-century shipwreck in the Baltic Sea. Both bottles were
sold at an auction in Finland on June 3, 2011.
Editor:Du Xiaodan |Source: CNTV.CN