Watch Video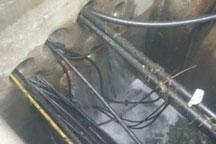 Play Video
The operator of the stricken Japanese Fukushima Dai-ichi nuclear power plant says more radioactive water could begin spilling into the sea later this month.
Nearly 110-thousand tons of highly radioactive water are stored at the plant. Managing the growing pools is a major challenge with the start of Japan's month-long rainy season fast approaching.
Engineers have begun installing equipment to decontaminate the radioactive water. They plan to start operations by June 15th. But if the treatment system does not work, one of the reactors could soon run out of space to store contaminated water.
Meanwhile, TEPCO has confirmed that workers at the plant have exceeded Japan radiation limit. Dozens of other workers are being tested.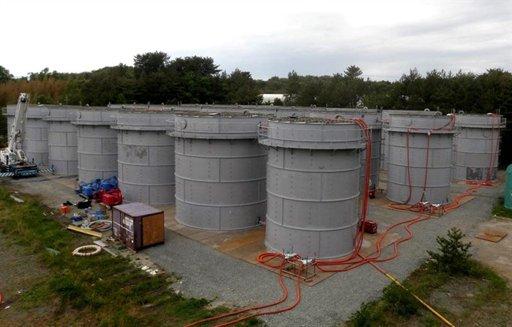 In this May 27, 2011 photo released on June 2, 2011 by Tokyo Electric Power Co. (TEPCO),
temporary storage tanks for low-level radioactive polluted waters used for temporary
cooling system in Fukushima Dai-ichi nuclear power plant in Okuma, Fukushima prefecture,
northeastern Japan, are shown.(AP Photo/Tokyo Electric Power Co.)
Editor:Du Xiaodan |Source: CNTV.CN