Watch Video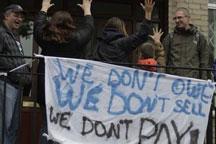 Play Video
Demonstrators have gathered in a central square near the Greek parliament in Athens for a third consecutive rally on Sunday.
They are protesting against austerity measures being implemented in Greece and across Europe. Similar rallies are also being held in other European cities. Greece is expected to secure a second bailout deal this month. The austerity measures will slap a host of new taxes, and cut public sector staff by a further 20 percent. Other key details of the plan will be announced in late June.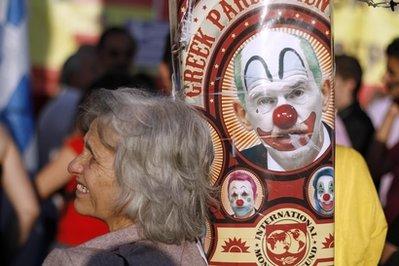 A protester stands by a poster depicting Greece's Prime Minister
George Papandreou and his cabinet as clowns in front of the Greek
Parliament during a peaceful rally for a twenty-second consecutive
day in Athens on Sunday, June 12, 2011.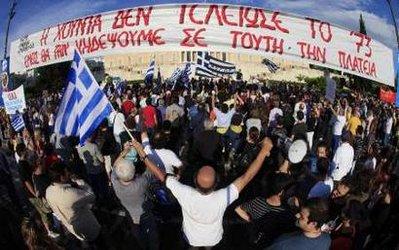 Protesters shout slogans and lift their hands in front of the
parliament, during a rally against austerity economic measures
and corruption in Athens' Constitution (Syntagma) square June 12,
2011.
Editor:Zhang Jingya |Source: CNTV.CN