Watch Video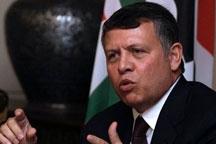 Play Video
Jordan's government spokesman Taher Adwan, denies reports of an attack against King Abdullah's motorcade, while on an official tour in the southern city of Tafilah.
Adwan said, "After the king and his convoy left, some citizens were trying to reach the monarch to hand him letters with demands or to greet him, but they were stopped by the police forces. It is untrue that the motorcade was stoned."
Earlier some reports, said angry Palestinian-Jordanians stoned King Abdullah's convoy Monday afternoon and exchanged gunfire with his guards. Jordan's government spokesman says the King's visit was successful. People crowded to shake his hand, and the security pushed them away. The Jordanian leader was on a visit to the governorate, some 200 kilometers to the south of the capital of Amman. The visit was meant to check the needs and demands of local residents.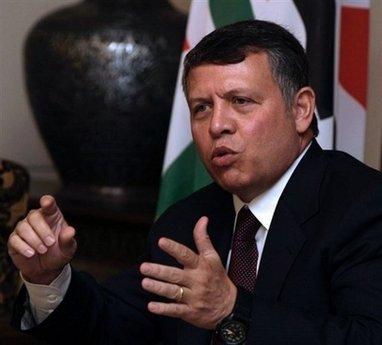 The motorcade of Jordan's king, seen here in May 2011, has come
under a rare stoning attack in the southern city of Tafileh, a
security official has told AFP, but the comments were denied
by both the palace and government a day after the monarch
vowed to enhance reforms.(AFP/Petra/File/Yussef Allan)
Editor:Zhang Jingya |Source: CNTV.CN