Watch Video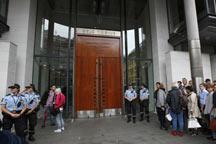 Play Video
Anders Behring Breivik, the 32-year-old suspected of being behind Friday's terror attacks in Norway, is to appear at a detention hearing just moments from now. The Oslo district court says that a judge has decided to hold the arraignment for the suspect behind closed doors.
According to his lawyer, Breivik has requested to appear in court dressed as a policeman. He's reported to have confessed to the attacks, but denies criminal responsibility. It's unclear how long Breivik will be allowed to talk in court. He's not required to enter a plea, as the hearing only determines custody ahead of trial. Doctors will later make an assessment of Breivik's mental state, to see if he is fit to stand trial. Police meanwhile, are continuing to gather evidence for the prosecution case.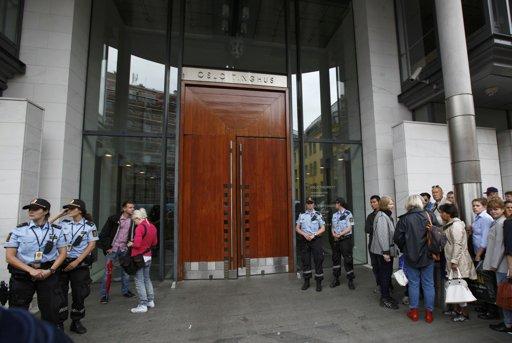 Police officers stand guard outside the court where Norwegian defendant Anders Behring Breivik, the man accused of a killing spree and bomb attack in Norway, is due to appear in Oslo July 25, 2011. REUTERS/Wolfgang Rattay
The maximum penalty for terrorism under Norwegian law is 21 years. Breivik has links to several far-right groups, as well as a history of posting right-wing and anti-Muslim views on the Internet.
Related stories
Editor:Xiong Qu |Source: CNTV.CN