Watch Video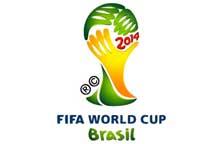 Play Video
As the host country of the 2014 soccer World cup, Brazil is busy preparing for the big event. However, there are challenges, particularly in terms of infrastructure, especially the Maracana stadium.
Despite the hype created by FIFA holding the 2014 preliminary World Cup Draw in the city there are major concerns, even by FIFA's Jerome Valcke, that Brazil is lagging way behind in its preparations, particularly in terms of Infrastructure. However Mayor Eduardo Paes is happy with progress.
Eduardo Paes, mayor of Rio De Janeiro, said, "We have two challenges for the World Cup in Rio which is Maracana, it's a State responsibility, the governor was just here. Things are going fine, the construction is moving, (this you have to ask who's responsible for it). And concerning mobility we have a big BRT that connects Barra to the airport through the suburbs of the City and its completely on schedule. It's a bit investment in the city and things are going just fine."
Nowhere is more symbolic of the changes happening in Rio and in Brazil than the Estadio Mario Filho otherwise known as Maracana. There are all signs for the Maracana being used in the 2014 World Cup final, but the schedule is looking shaky and the budget is spiralling way out of control, taking almost a quarter of the budget."
Near to the Maracana not all are happy with the progress. According to Eomar Feitas his home is scheduled to be demolished to make way for parking for the newly-renovated stadium.
Eomar Feitas, resident, said, "They are moving us because the World Cup is coming here. They don't want this "beauty spot" beside the Maracana. They arrived and simply said "do you want to move? Get your things because the removal truck is here". After that the council came demolishing everything."
It's not just the Stadiums that are lagging behind. Despite ongoing works in 11 of the country's airports many fear they will just not be ready to accommodate the sheer numbers of supporters arriving in brazil. This Belgium tourist thinks the airports are in desperate need of modernization.
Belgian, tourist, said, "I'm sure the Brazilians will be ready but I was again struck by how old-fashioned some of the airports look when I arrived today, I landed in Sao Paulo, flew to Bela Horizonte and came to Santos Dumont in Rio and I think there is still a lot of work to do ."
There is no doubt that Brazilians have their own unique style on the pitch but whether they are good finishers in terms of organizing the infrastructure for a successful World Cup will only be seen by 2014.
Related stories
Editor:Liu Fang |Source: CNTV.CN